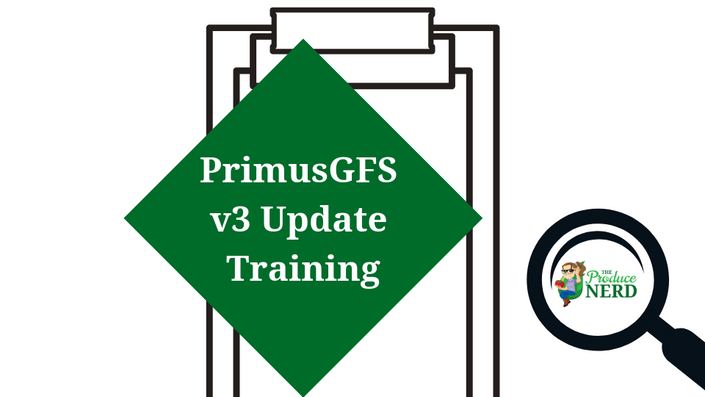 PrimusGFS v3 Update Training
Learn How to Comply with the New Audit Regulations in the Least Amount of Time
**PLEASE NOTE: If you are interested in the full PrimusGFS v3 Online Training, please go HERE for more. If you are only interested in the updates from version 2.1 to version 3, please continue reading below.**
Do you still need to update your audit documents to comply with PrimusGFS version 3?
Do you want to make the updates in the fastest way possible?
Wouldn't it be nice if you could learn what needs to be updated, while having your food safety manual in front of you to make the changes as you go?
If so, you are in the right place! This online training has been designed so that you can do all of that, while working from your office at your own pace.
PrimusGFS v3 Update Training
How to Comply with the New Audit Regulations Spending the Least Amount of Time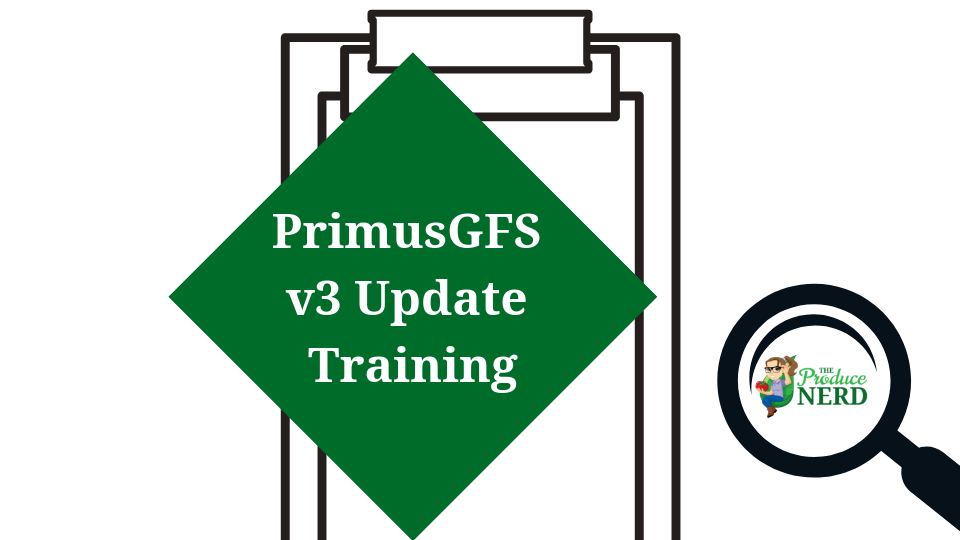 With this training, you will get: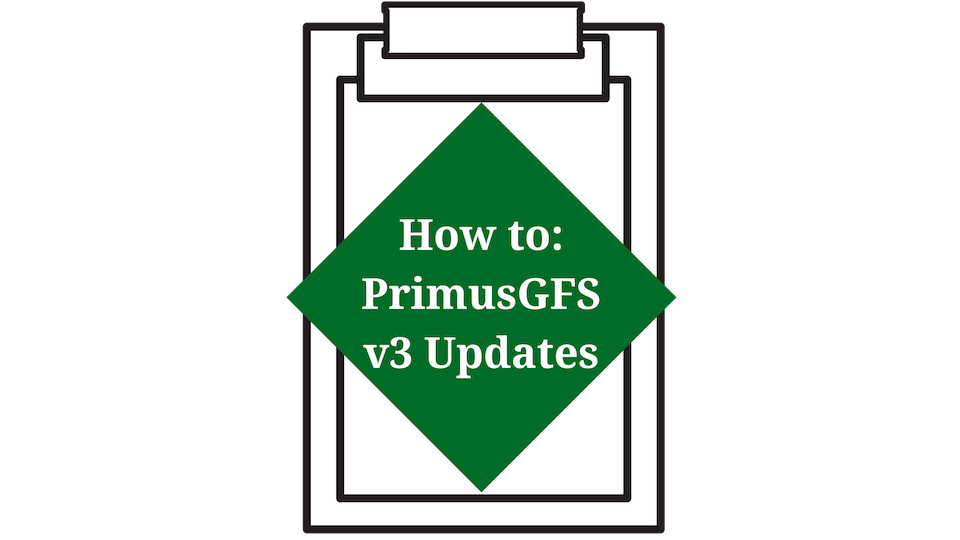 A Guide to All of the Changes that Apply to You
---
Cut through all of the red text in the audit documents to see the actual changes that apply to you. The changes are broken down question by question, section by section in each module and presented in two ways: presentation form and in checklist form. So, you have all of the tools available to you, but only need to spend your time focusing on the changes made to the modules that are applicable to you.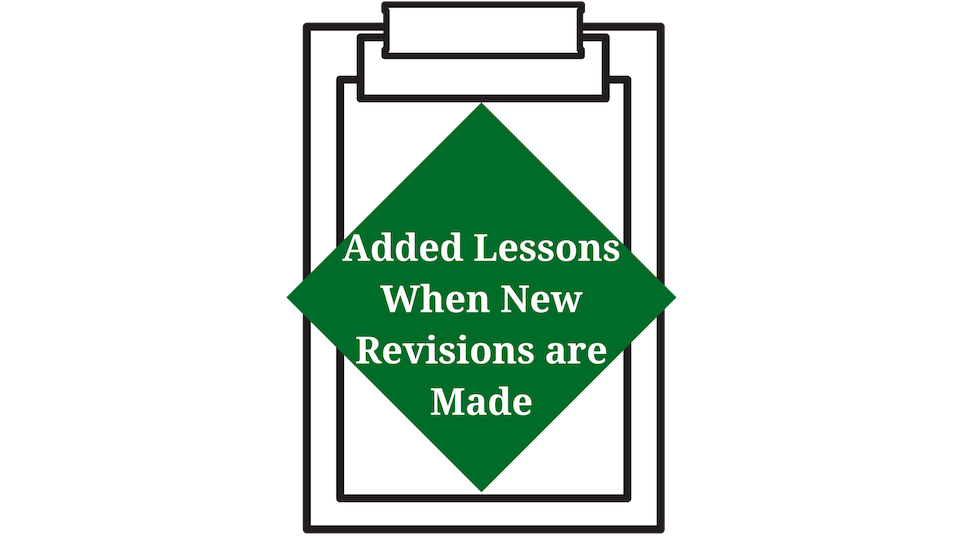 Added Lessons When New Revisions Are Made
---
As updates are made and new revisions of PrimusGFS version 3 are released, new lessons will be added to the online training portal. You will have unlimited access to this training course, so all you will need to do is login once the new lessons are added and you will be able to access them.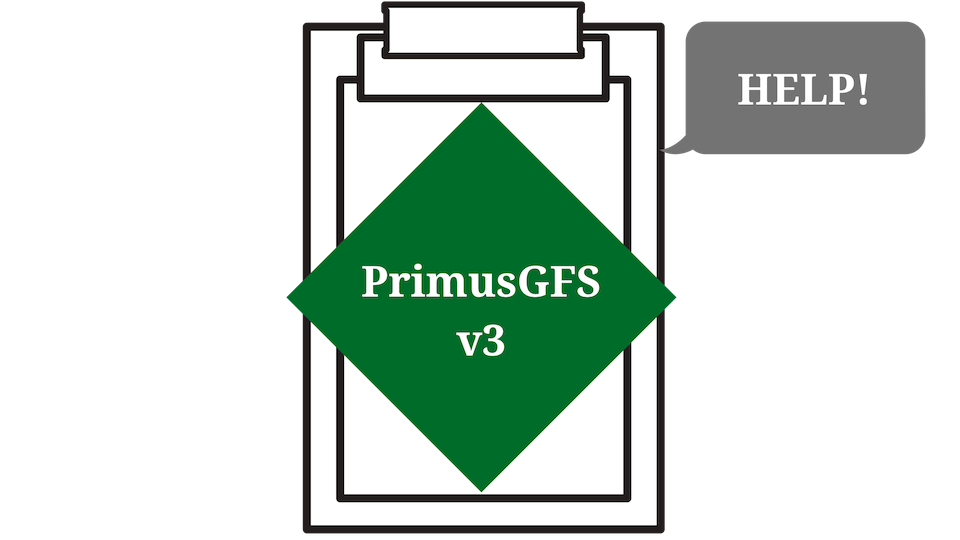 Private Community Support Group
---
In this group, you can chat with me, as well as the other course participants related to any questions you have during the training or about food safety in general. To me, this is the most beneficial portion of the course because you can use this support group as much or as little as you would like, but you have people to bounce ideas off of and ask for support. It is also a great networking tool.

Plus, you will get the following Bonus Content: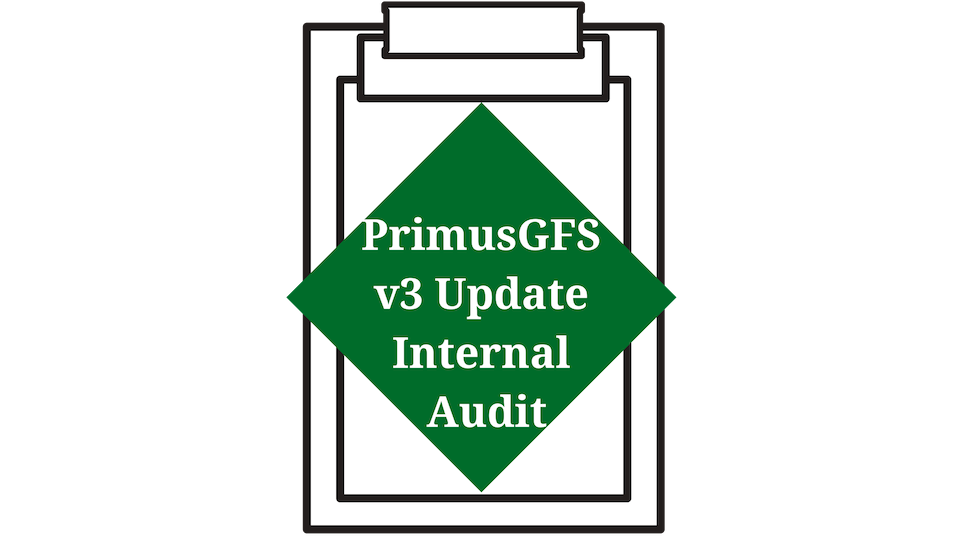 Internal Audit Checklist to Verify Compliance with Version 3
---
You will get a copy of the checklist that was made specifically to help guide you through the questions altered in version 3. This checklist only focuses on those specific questions and has a step-by-step listing of things to help ensure when you review each question, that you are including all of the components required by the PrimusGFS Interpretation Guidelines (which are what the auditors use to score the audits).
Here's a Look at How the Training is Set Up:
Course Curriculum
Introduction - START HERE
Available in days
days after you enroll
General Regulations
Available in days
days after you enroll
Who's Behind the Training?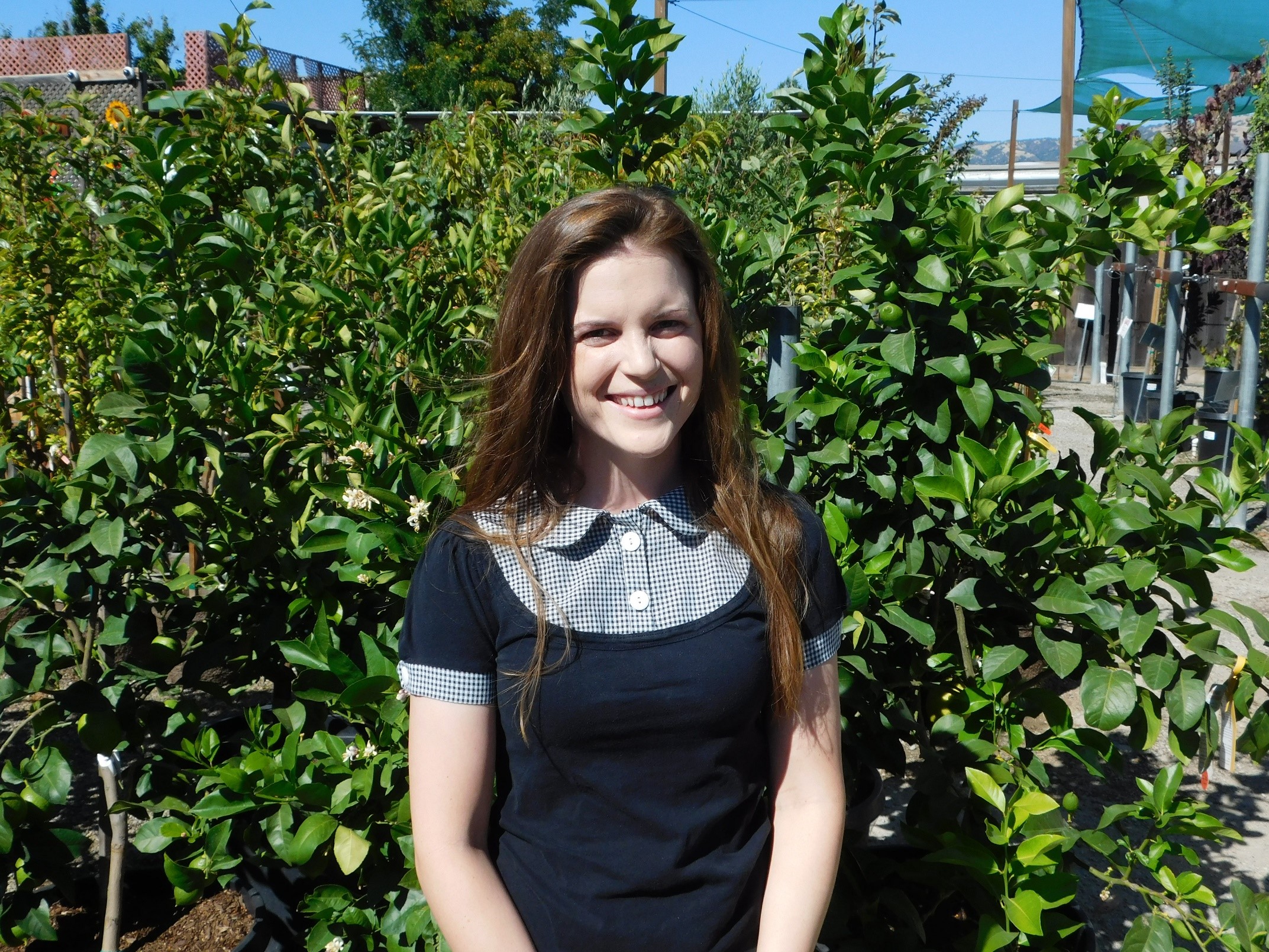 Hi, I'm Megan. You might also know me from The Produce Nerd (www.theproducenerd.com), where I blog about the produce industry. Although I am an avid fan of all things related to the produce industry, I specialize in food safety and postharvest. As someone who has been a food safety auditor, and now works as a food safety consultant and helped update PrimusGFS version 3, I wanted to create a course that would simplify the changes made to version 3, so that you could easily (and efficiently) work on the updates from the comforts of your office, at your own pace, and with all of your paperwork on hand.
Who is The PrimusGFS v3 Update Training For?
---
Anyone Who Has Their Audit Documents in Place for Version 2.1 and Just Needs a Little Help
If you have a current PrimusGFS v2.1 certificate and just need a little guidance for what needs to be changed to comply with version 3, you're in the right place!
Anyone Who Wants to Be Able to Implement the Changes Quickly
If you want to be able to single out the modules that apply to you and find the questions that need to be altered or included, this is the right training for you.
Anyone Who Wants to Implement the Changes at Their Own Pace
This training allows you to move at your own pace, so you can move as quickly or as slowly as you like. With these tools available to you 24/7 online, you can open up your food safety documentation as time allows and work on updating your documentation as time allows.
Anyone Who Doesn't Have The Time to Travel and Spend Multiple Days at a Training
If you want to be more efficient with your time and reduce the amount of time and money spent on traveling and participating in a multi-day training, this course is for you. Instead of sitting through and learning about all of the modules, or all of the changes made to each module, you have the option to only review the modules that apply to your operation. You can also work on the training from the comforts of your own office, so there is no added travel time or cost.

Who is The PrimusGFS v3 Update Training Not For?
---
Anyone New to the PrimusGFS Audit Scheme

This course is for people already familiar with the PrimusGFS audit, and just needs help with the transition from version 2.1 to version 3.
Anyone who took the entire PrimusGFS Version 3 3-day Training
If you already took the PrimusGFS Version 3 3-day training, you should have covered all of the content covered in version 3. Although the changes are not highlighted and presented in an easy-to-use format, you should still have a general understanding of the changes.
Frequently Asked Questions
When does the training start and finish?
The training starts now and never ends! It is a completely self-paced online course - you decide when you start and when you finish. The training was designed to allow you to work at your own pace, with your food safety documents in front of you, to allow you to update your documents and recording logs as you progress through the training.
How long do I have access to the training?
After enrolling, you have unlimited access to this training for as long as you like.
What if there is a new revision to PrimusGFS version 3 released?
Anytime a new revision is released (e.g., any new version 3 documentation is released by Azzule), I will add a new section to the training to cover the changes made. There will be no additional cost to you. You will just access the training as you always have and there will be a new section available to you.
What format is the content delivered in?
Depending on what type of learner you are, there should be something for you! There are videos (with my voice) that go along with PowerPoint presentations, as well as checklists to help guide you through the changes you need to make for PrimusGFS version 3.
How is this training different than other courses offered?
There are three main differences with this training: 1. This training is specifically targeted towards the changes and updates made to version 3. I will not go through questions that have not had any changes or make you waste time reviewing things you are already familiar with from previous versions. 2. You can work at your own pace, and update your documents as you progress through the training. 3. There is no travel time or cost associated with "attending" this training.
What if I have additional questions about the course?